Sandbox.Game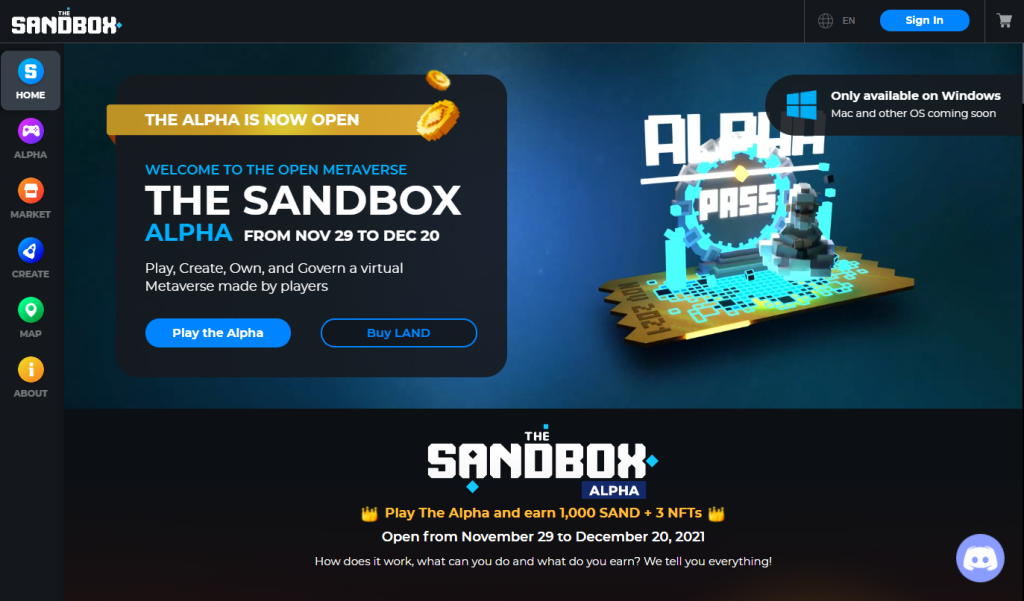 The Sandbox is a sandbox game for mobile phones and is available on Microsoft Windows, developed by gamestudio Pixowl. The brand was acquired by Animoca Brands in 2018, and its name used for a blockchain-based 3D open world game.
Building games for the Metaverse
Sandbox.Game allows anyone to build 3D games for free. No coding required. While contributing to a vast metaverse, filled with amazing creations and experiences.
AltspaceVR
Alternative to Sandbox.game you can build VR worlds using Unity3D which offers a bit more freedom including the ability to transfer worlds to different platforms. For example, you could build a scene for AltspaceVR and take it over to VRChat and vice versa with minor changes to cater for the platform.
Building a world inside Unity is pretty easy and this website is mostly dedicated to the AltspaceVR platform to help you get started. You can use Unity built templates or shared templates by other users to create and host your own events.
With MRE's (Mixed Reality Extension's) you have the ability to host Node.JS apps outside of Altspace and connect your VR world to control and extend your world.
VRChat
One of the most popular social VR apps VRChat offers rich worlds powered by non-VR supported worlds and VR/Tethered worlds. The Quest 2 doesn't support all VR worlds so you will need to be tethered to a desktop gaming PC to fully utilise all that VRChat has to offer.
VRChat offers Unity built worlds to be uploaded and they can be shared easily with the platform and allow people to create private instances easily.