Providing you have installed Unity Hub and at least one version of Unity, creating a project can be done easily through the hub by selecting the blue 'New' button. There is also a secondary arrow that allows you to select a specific version of Unity if you have more than one installed.
For the purpose of building content for AltspaceVR platform, you will want to use 3D. The Altspace uploader will convert your project to a modified Universal Render Pipeline setup when you install the uploader.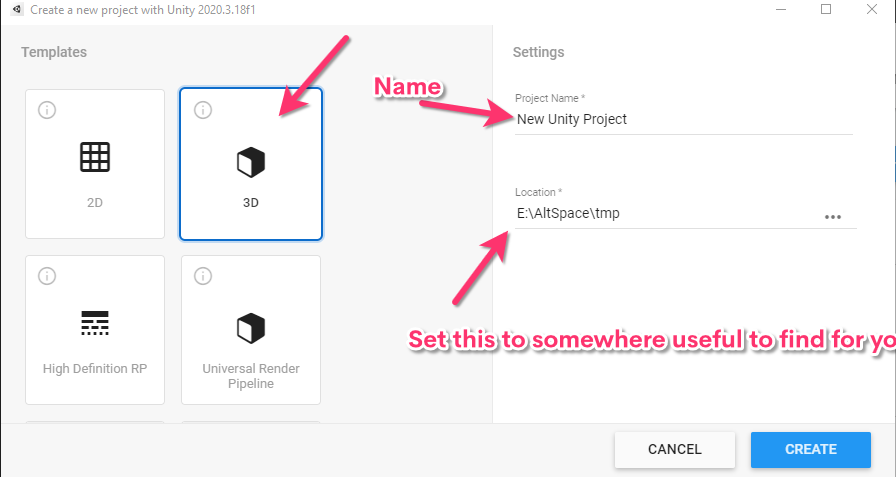 Notes about creating & managing projects #
If you have limited space on your HDD and you are wanting to get into Unity building you will need additional storage devices to store and backup your projects onto.
If you aren't tech savvy a simple solution would be to use an old computer to copy your projects across via network/USB thumbdrive and remove unwanted programs off your old computer to free up space. If you can store your backups in zip folders that would save additional space in transferring and storing.
You can use storage services such as OneDrive and GoogleDrive to store your files.